Winter Wellness & Gift Certificates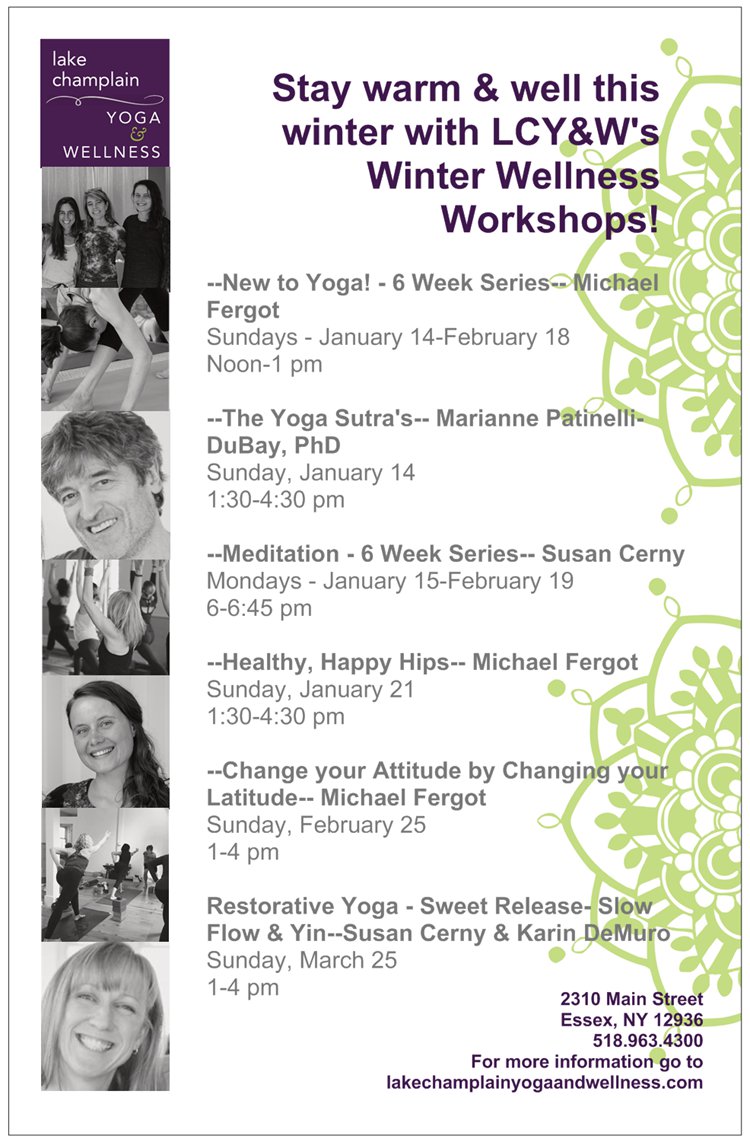 Wellness Workshops!

-3 Ways to REGISTER - at the bottom of this page or for more information for the Winter Wellness Workshops!-

~NEW!!! Fun in the Fundamental Yoga Postures - New to Yoga! with Michael Fergot
Sundays
Noon-1 pm
-March 18, 25
-April 1, April 8
$18 to drop-in
Drop-Ins are welcome at every class!

One more week remains of New to Yoga with Michael Fergot and students are asking for more! So, LCY&W is offering the next step with another 6 Week Series - Fun in the Fundamental Yoga Postures - New to Yoga! Each class will take apart 1 Fundamental Yoga posture in the hour and all 6 postures are the foundation of a great practice. As we are heading towards spring, 6 ways to put a little more spring your step. Register today!
Week 1 Core
Week 2 Warrior For Balance
Week 3 Friends With Warrior II
Week 4 Strength of Arms
Week 5 Back Bend Essentials
Week 6 Here comes the Sun Salutations

~~Restorative Yoga - Sweet Release- Slow Flow, Yin & Restorative Yoga with Susan Cerny & Karin DeMuro
Sunday, March 25
1:30-4:30 pm
$45 by March 23
$55 after
Join Karin DeMuro and Susan Cerny for an afternoon practice designed to restore the body's natural balance through deep relaxation, release and self care. Students are guided through a gentle flow and yin sequence to warm the body before relaxing into a series of restorative postures. In each posture, students are supported by bolsters and props to allow the body and mind to open fully and release stored tension in a completely passive way. Teachers will provide gentle assists, aromatherapy and hot stones to encourage deep relaxation. The workshop will end with guided deep breathing techniques, a self lymphatic massage, and a deep yoga nidra relaxation. This workshop is carefully designed to restore balance to the muscular, endocrine, lymphatic and nervous systems as well as to decompress joints, deepen sleep and reduce stress.



~~1-to-1 Yoga!
-Special for February! --1-to-1 Yoga - 2 for 1 - Purchase in February and Save!
While everybody may benefit from yoga, not every yoga practice is meant for every body. If you have a longstanding ache or a recent injury there are specific therapeutic poses which will benefit you as an individual, that may not be in every class that you will take. 1-to-1 Yoga allows you to find the best actions for you to promote the most efficient return to optimal health.
Or if there is a specific posture that has challenged you or that you would like to explore to gain greater mastery,
​1-to-1 Yoga allows you to discover specific sequences to find greater freedom of expression.
1-to-1 Yoga yoga is a wonderful tool if you are:
-Brand new to yoga or hesitant to try group classes.
-Feel lost during class and have specific questions or need the poses broken down.
-Have specific goals to advance your practice.
-1-to-1 Yoga pricing is $125 for 75 minutes (February special get 2 for 1)
Email Lake Champlain Yoga & Wellness at info@lakechamplainyogaandwellness.com or call at 518.963.4300 to make a 1-to-1 Yoga appointment today with our skilled and certified Yoga Teachers.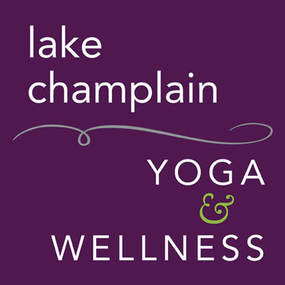 ​













​



Wellness Gift Certificates
For everyone on your list LCY&W gift certificates fit just right. For Weekly Yoga Classes, Massage, Physical Therapy or 1-to-1 Yoga there is something for all!
-Choose the Gift Certificate Increment below and purchase with a CC or Paypal
-Once purchased you will get an email confirmation
-A Wellness Gift Certificate with be sent to the recipient within 3 days
-Please place your order by December 19, 2017 to receive by Christmas
-Questions - Please call 518.963.4300

-Thank you!
---